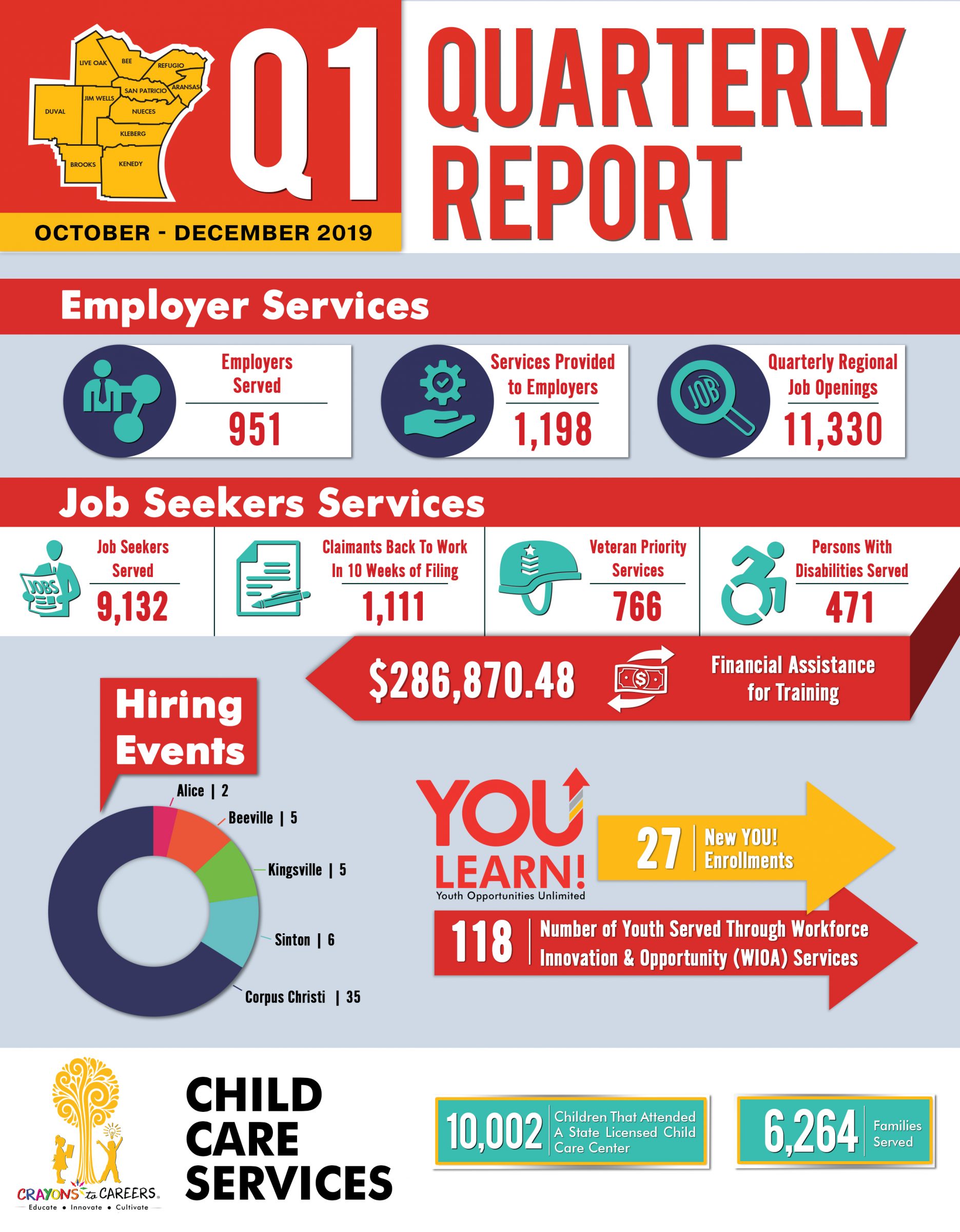 LOOKING FOR EMPLOYEES IN TEXAS? • 24 HOURS A DAY • 7 DAYS A WEEK
WorkInTexas.com is your Human Resource partner offering no cost services including job posting and advanced job matching to help you quickly find the best candidate.
Each month, the Local Area Labor Market Information (LMI) is distributed to the Coastal Bend community. These rates are provided to a wide variety of users both inside and outside government and are used as a basic allocator for federal funding in many programs.
Check out the latest Local Labor Market Information (LMI) for the Coastal Bend.