Texas Workforce Solutions Vocational Rehabilitation (VR) Services
In 2016, the Texas Workforce Commission (TWC) laid the groundwork for the transfer of vocational rehabilitation services from the former Texas Department of Assistive and Rehabilitative Services (DARS) to TWC on September 1, 2016, under the new program name Texas Workforce Solutions-Vocational Rehabilitation Services (TWS-VRS).
Workforce Solutions of the Coastal Bend welcomes a great team of dedicated TWS-VRS individuals who are committed to serving the people and employers of Texas. TWS–VRS helps eligible Texans with disabilities prepare for, obtain, retain or advance in competitive integrated employment, which is employment in jobs with work settings, wages, benefits and advancement opportunities equivalent to similar jobs held by people without disabilities.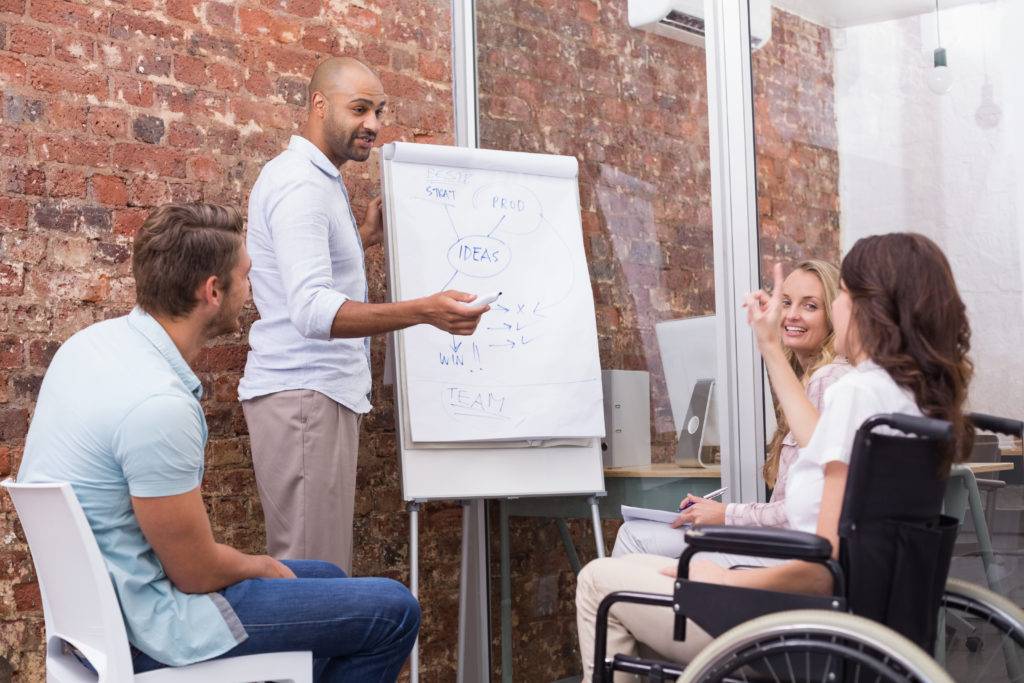 Your local Vocational Rehabilitation (VR) Teams are committed to helping you reach your Employment Goals and continue to serve you with your health and safety in mind! VR Counselors, VR Teachers, Rehabilitation Assistants, and Independent Living Workers are available by phone, email, or teleconference where possible.
Call (361) 878-3000 or (361) 289-8710 for services.
Please visit the directory of VR Services here: https://twc.texas.gov/offices/vr-general-services.html.
Helpful Tips and Information for Job Seekers with Disabilities
Workforce Solutions of the Coastal Bend (WFSCB) is committed to providing employment-related services to all citizens of the Coastal Bend. WFSCB provides a variety of options to help customers with disabilities use the services, resources and information offered at each of our Career Centers. As a person with a disability, as defined under the Americans with Disabilities Act (ADA), you have the right to access all services, programs and activities provided at our Career Centers. WFSCB is an equal opportunity employer/program. Auxiliary aids and services are available upon request to individuals with disabilities.
Workforce Solutions of the Coastal Bend can provide:
Reasonable Accommodations
Workshops for a Successful Job Search
Sign Language Interpreters
Accessible Technology
Job Development Services
Job Coaching
Ticket to Work Program
Education and Training Programs
Financial Aid Opportunities
Information & Referrals to Agencies that provide:
Social Security Disability Benefits Planning
Job Accommodations
Public Transportation Services
Vocational Rehabilitation
Social Security Work Incentive Programs
If you need to file for unemployment benefits, go to https://www.twc.texas.gov/jo…/unemployment-benefits-services to apply. If you prefer to call the Texas Workforce Commission (TWC) about your benefits, you can reach them at 1-800-939-6631. TWC is now available 7...
read more