If you're a Veteran, Workforce Solutions of the Coastal Bend is sincerely thankful for your dedication and service to our country. In appreciation for your service, we are ready to assist you in finding your next career! Every veteran's needs are different, so to best assist you, please fill out the form below and a staff member will be in contact with you soon.
Veteran's Information Request Form
To learn more about the variety of services that WFSCB can provide, please visit our job seeker page and enjoy our Career Center Services Orientation video!
Services available at no cost:
Explain your benefits
Prepare your resume
Job search techniques
Job matching
Detail transferrable skills from military to civilian
Interviewing skills
Labor Market Information
Personalized Service
Additional Veterans Resources:
Texas Veterans HOTLINE
1-800-252-VETS (8387)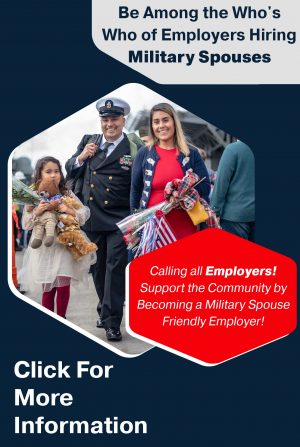 Employment for Military Spouses
is a vital component that helps support the Coastal Bend regional economy. With two major training bases that serve Navy, Marine, Coast Guard, and Army service members and their families, Workforce Solutions of the Coastal Bend (WFSCB) is committed to helping Military Spouses find meaningful and sustainable employment in the Coastal Bend. The time to help is now, let us all do our part and support our military families!
The Texas Veterans Network Expands Into The Coastal Bend
The Texas Veterans Network brings together nonprofit, for-profit, and governmental organizations who provide direct services to veterans, and acts as the front door to a web of available support for our veteran community and their immediate families – connecting health and social care.
All military members, including active duty, retirees, veterans, guardsmen, reservists, and their families, may qualify for services. Requests for assistance can be made by visiting www.TXVeteransNetwork.com, or by contacting the Texas Veterans Network at (888) 724-8387. Visit https://texas.uniteus.com/veterans-network/ to learn more.
---
Helping veterans and their families enter or return to the nation's workforce is our privilege. If you're a veteran, we can help you assess how skills you acquired in the military can help you get a job. We can help you figure out what skills are in demand and where you can get those skills or improve the skills you already have.
Whether you left the armed forces 10 days ago or 10 years ago, your employment needs to receive our immediate attention. Our Career Centers include veterans who work for the Texas Veterans Commission and are able to help you with the process of re-entering the civilian workforce.