Labor Market Intelligence
Workforce Impact October 2017
Coastal Bend At Work:  Hurricane Harvey Relief Initiative
November 17, 2017 – Workforce Solutions of the Coastal Bend (WFSCB) has received targeted funds to help people affected by Hurricane Harvey. The Hurricane Harvey Relief Initiative is designated to rebuild impacted cities, counties, schools and other eligible damaged property.
This initiative provides a basis to ensure an effective workforce response system to create temporary jobs by assisting with clean-up, recovery and humanitarian efforts in the Coastal Bend.
Provided by the  Workforce Innovation and Opportunity Act (WIOA) National Dislocated Worker (NDW) Disaster Grant, these funds support the temporary employment needs in specific counties by working with government and community based organizations to identify qualifying jobs and connecting qualifying dislocated workers to fill those jobs
If you are looking for work or in need of workers today, please contact Shelby Simms at shelby.simms@workforcesolutionscb.org or 361-500-8469.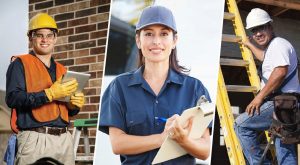 Click Here To Download The Hurricane Harvey Relief Initiative Flyer.
Workforce Snapshot – October 2017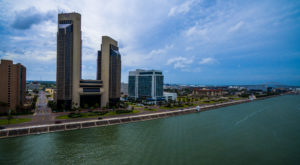 5.2% Regional Unemployment Rate
1,630 WorkInTexas.com Total Job Postings
4,304 WorkInTexas.com Total Job Openings
2,222 WorkInTexas.com Active Employers
6,594 Job Seekers Served
554 Veterans Received Priority Service
1,722 Families Served – Employment-Related Child Care Assistance
2,887 Children Attended a State Licensed Child Care Center
According to the latest employment statistics released by the Texas Workforce Commission, the Coastal Bend region's unemployment rate decreased 0.8% for the month of October to 5.2%, while dropping 1.4% from this time last year. The Corpus Christi Metropolitan Statistical Area (MSA) unemployment rate dropped 0.8% to 5.1% unemployment rate.
All 11 Coastal Bend counties experienced decreases over the month. Aransas county experienced a slight rebound with 252 fewer unemployed over the month.  Aransas county's unemployment rate is still 2.0% higher than this time last year. While the unemployment rates for all 10 remaining counties decreased, we continue to analyze the data to see the long term impact of Hurricane Harvey throughout the Coastal Bend region.
Total Nonfarm employment in the Corpus Christi MSA added 6,500 jobs annually with Professional and Business Services leading at 1,500 jobs.
Average Weekly Wages increased $19.00 from 2nd Quarter 2016 to 2nd Quarter 2017.
Click here for the October Labor Market Information (LMI) Report.
Labor Market Information Definitions
Not Seasonally Adjusted (Actual) – Data has not been subjected to the seasonal adjustment process. In other words, the effects of regular or seasonal patterns have not been removed from these series. Not seasonally adjusted data is available for smaller geographies, where seasonally adjusted is only available down to the state level. Use this data to view raw numbers, and for geographies smaller than state level.
Seasonally Adjusted – Total employment and unemployment vary throughout the year. For example, higher unemployment in January and February isn't uncommon because of work in agriculture, construction and other seasonal industries slowing down. Also, both employment and unemployment rise every June, when students enter the labor force in search of summer jobs. Seasonally adjusted numbers also take into account seasonal hiring/layoff patterns that go along with winter and summer holidays. Use this data for month-to-month comparisons for Texas and the United States.
Labor Force – Residents who are at least 16 years old, not serving in the military or institutionalized, and employed or seeking employment.

 Download Targeted Occupations List 2016-2017(PDF)
The targeted occupations list is developed by Workforce Solutions of the Coastal Bend for the most effective use of local workforce development resources. Sources of information for the target list are local area employers, economic development entities, chambers of commerce, community partners, Texas Workforce Commission labor market information regarding the Coastal Bend Counties, and knowledge gained from continuous contact with the above sources.
Strategic Business Plan 2017 – 2020
Workforce Solutions of the Coastal Bend's Strategic Business Plan 2017 – 2020 has been updated to comply with Workforce Innovation and Opportunity Act (WIOA) regulations and is available to the public.

 Click Here To Download Strategic Business Plan 2017 – 2020
Local Labor Market Information
The Texas Workforce Commission collects information from Unemployment Insurance claims coupled with data from the Current Employment Statistics Program and data from other sources to produce estimates of total employment, unemployment, and unemployment rates for the 27 Metropolitan Statistical Areas, and all 254 counties in the state.
Each month, the Local Area Labor Market Information (LMI) is distributed to the Coastal Bend community. These rates are provided to a wide variety of users both inside and outside government and are used as a basic allocator for federal funding in many programs.
Check out the latest Local Labor Market Information (LMI) for the Coastal Bend.
CORPUS CHRISTI – Workforce Solutions of the Coastal Bend (WFSCB) will host its 4th Annual "Back To School" Teachers Fair from 8:00 a.m. to 5:00 p.m. on Saturday, August 19, 2017 at the Congressman Solomon P. Ortiz International Center located at 402 Harbor Drive in...
read more
Workforce Solutions of the Coastal Bend (WFSCB) is assisting workers displaced as a result of the disaster through mobile workforce units, employer assistance, and partnering with community-based organizations to provide relief workers. A $1.6 million National...
read more