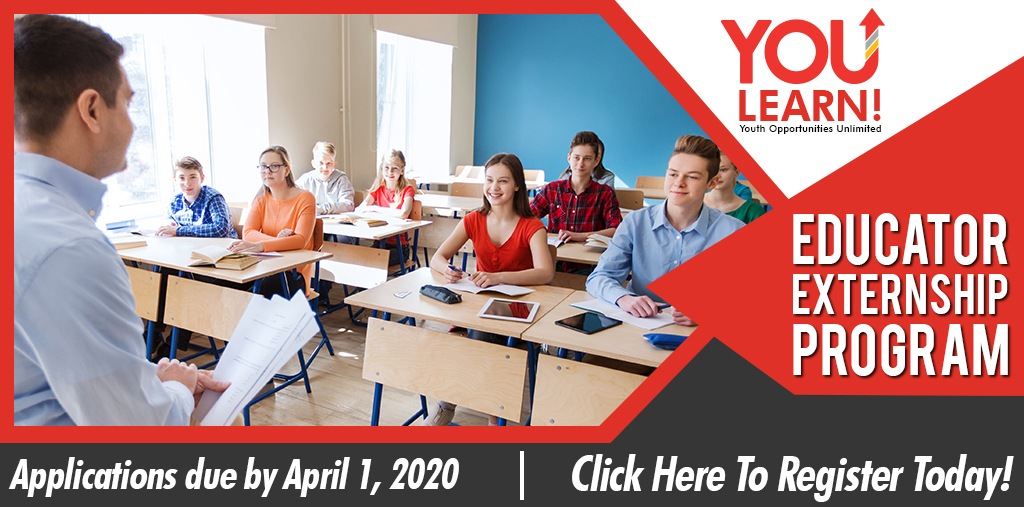 Recruiting All Educators! Interested in a $700 Stipend? The YOU! Learn Educator Externship Program is right around the corner and NOW is the time to register. This exciting program allows educators the opportunity to engage in workplace activities through the externship in a particular industry to learn how classroom content can be applied in the real world.
At the conclusion of the program, educators will use what they have learned to develop lesson plans that will inform, educate, and allow students to experience a myriad of careers. Space is limited to the first 140 Coastal Bend educators and counselors (Middle through High School educators).  Click Here To Register Today!
If you are an employer interested in participating in this program please contact Rosina Salas at rosina.salas@workforcesolutionscb.org or call (361) 882-7491 ext.373.