Career Ready Workforce Certification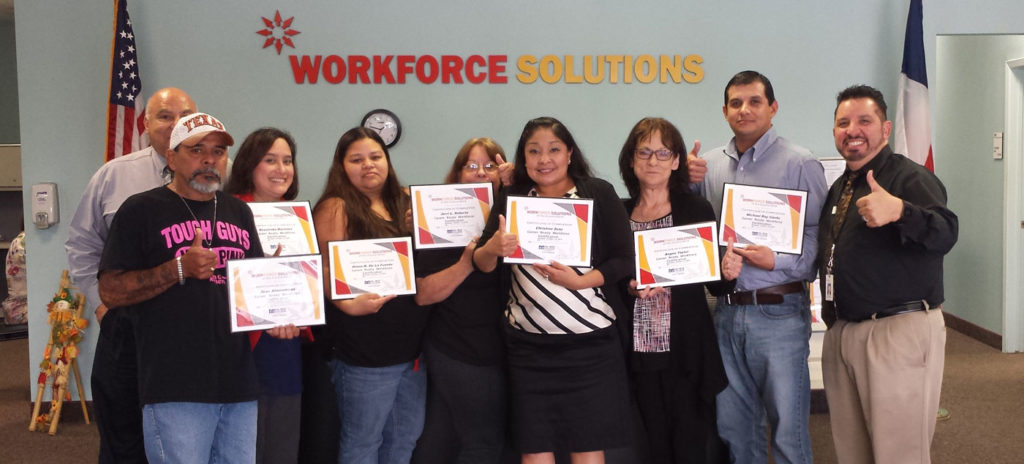 Check out the Latest Career Ready Workforce Certification Videos that will Help you Launch your Career Path to Success!
MAKE YOUR RESUME STAND OUT!

Learn how to fine-tune your resume to show employers that you are the best match for the job! Your resume is often the first impression a prospective employer will have of you. Therefore it is crucial that you know how to make yours stand out among the others.
ACE YOUR NEXT INTERVIEW! 

Congratulations! You just landed an interview for a wonderful job! Preparation is key to ensuring you are confident when you meet the interviewer. In this session, you will learn essential skills that will help you impress the employer and lock in a job offer.
SHOW YOU'RE RELIABLE AND TRUSTWORTHY!

Work Ethics are essential skills or "soft skills" that employers are looking for. They refer to proper conduct in the workplace. Demonstrating strong work ethics will not only land you a job but help you keep it.
While hard skills may get your foot in the door, soft skills will keep you there. Employers have retained their workforce with improved morale, enhanced worker engagement and a good fit for the team after workplace Essential Skills training – positive for businesses and workers alike. Testimonies shared at CRWC graduations say it all.
Career Ready Workforce Certification (CRWC) has received State and National Awards for meeting the top demand of employers for a soft skills curriculum that would meet the critical needs of their business. 14 competencies such as communication, critical thinking, and teamwork are learned over a 4-day curriculum at our Workforce Career Centers. As a fee for service, training can also be customized.
Del Mar College and Coastal Bend College provide Continuing Education Units (CEUs), a college transcript and alumni membership for all participants who complete the program.
Geno Vargas, CRWC facilitator, is just as dynamic today in delivering the 14 Essential Skills – "soft skills" used in every occupation since its inception in Year 2011. The importance of – and need for – employees to have appropriate levels of workplace Essential Skills is clear and strong, as evident in the continuing success of CRWC now in its sixth year. Even the familiar CRWC phrase "I'm the Best!" is a belief that continues to carry graduates to their next success.
"I now have faith and hope in myself like I never had before."
– Carolyn, Graduate 
"The motivation I needed being a single mom and knowing that I can, and I am the Best!"
– Daniela, Graduate
"I've gone to hundreds of training/workshops. I have never seen one like this."
– Jamie, Graduate