Training For Coastal Bend Businesses
Available to employees who need retooling in business processes in response to COVID-19. Coastal Bend businesses impacted by COVID-19 may obtain short-term training for existing employees, furloughed employees and new hires. The Texas Workforce Commission Skills Development Fund pays for the short-term training through partnerships with public community and technical colleges, Workforce Solutions of the Coastal Bend and Texas A&M Engineering Extention Service (TEEX).
– All Coastal Bend Businesses can request information and submit an application if they need their employees trained.
– Workforce Solutions of the Coastal Bend has received the funding for this region and is ready to distribute them to qualified employers.
Eligible Employers
– Adversely Affected By COVID-19
– Current Texas Workforce Commission Account Number
– Coordinates With Business Solutions Team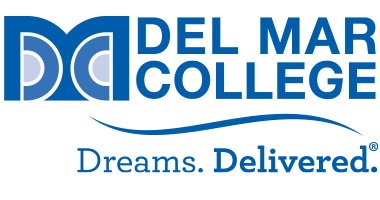 Del Mar College (DMC) Continuing Education & Off-Campus Programs
Del Mar College offers one-day courses to 12-week programs in Business, Construction, Health Science and Petrochemical. Click to download the DMC Course List (PDF)