Workforce Solutions of the Coastal Bend is available to assist customers virtually. Workforce Professionals are available during normal business hours to assist you with your job search by phone, text, email, and online.
Call today to find out how we can help you jump start your career!
Call or Text: (361) 882-7491
Email: info@workforcesolutionscb.org
Click Here For A Schedule of Virtual Career Center Services!

The BIG Event
August 5, 2020 @ 1:00 pm

-

4:00 pm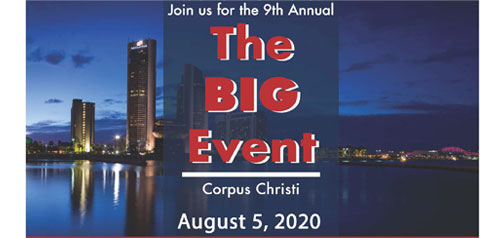 Join us for The 9th Annual Big Event!
August 5, 2020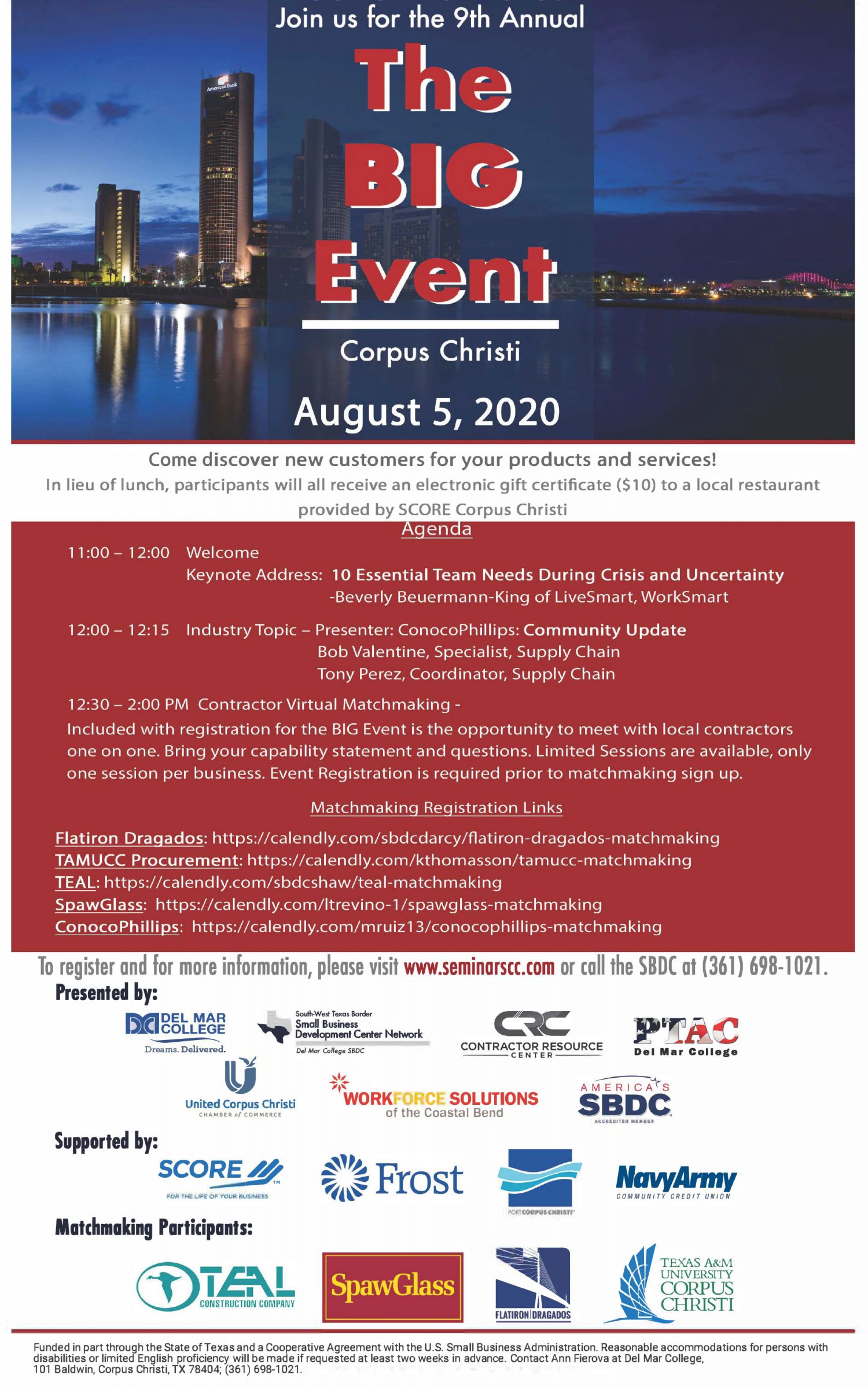 There's a BIG opportunity happening this summer at The BIG Event!
You are invited to attend The BIG Event Webinar (Booming industry, International trade, Government contracting) on August 5, 2020 from 11:00 a.m. -2:00 p.m. via a virtual platform.
Even though things may have slowed down in the Oil and Gas industry, there are still abundant opportunities in the Coastal Bend. That is what this event is all about! Carve some time out of your busy schedule to work "on" your business instead of "in" your business for a few hours and find new customers!
Included with registration for the BIG Event is the opportunity to meet local contractors one-on-one. Contractor Virtual Matchmaking sessions will take place from 12:00 p.m. – 2:00 p.m. Event Registration is required prior to matchmaking sign up.
Click Here to Register!