San Patricio County Professional Skills & Trades Job Fair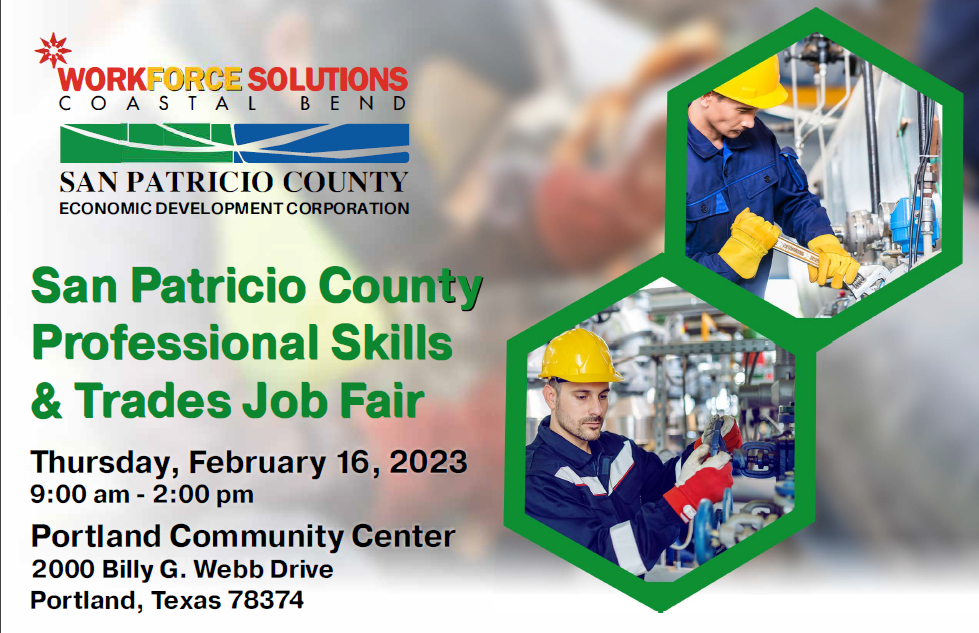 Please join us for an in-person Job Fair!
February 16
@
9:00 AM
–
2:00 PM
If you are seeking employment at one of San Patricio County's great companies, you don't want to miss this Job Fair! Networking directly with employers will get your foot in the door to get hired!
Event Registration
Registration Available On-Site
Ensure Your Resume is Up-To-Date
Log into WorklnTexas.com to view Job Details
Be prepared to Interview
For More Information Contact
Lenny Anzaldua
(361) 813-3160
info@workforcesolutionscb.org
Elizabeth Martinez
(361) 800-2138
info@workforcesolutionscb.org
Share this on Social Media