Workforce Solutions of the Coastal Bend is available to assist customers virtually and in-person. Workforce Professionals are available during normal business hours to assist you with your job search.
Call today to find out how we can help you jump start your career!
Call or Text: (361) 882-7491
Email: info@workforcesolutionscb.org

HIRING EVENT – CHRISTUS Spohn Nursing Support and Allied Health
February 1 @ 6:30 AM

-

10:30 AM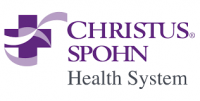 CHRISTUS Spohn Shoreline is hiring! Plan to attend the Nursing Support and Allied Health Hiring Event on Tuesday, February 1, 2022 from 12:30 p.m. – 4:30 p.m. at Christus Spohn Shoreline North Tower, 3rd Floor.
Positions include Nursing Support (CNAs, LVNs, PCTs & CSTs) and Allied Health (RRTs, CLSs, Pharmacy Techs, MLTs, MRI Techs & CT Techs).

REGISTER TODAY @ https://bit.ly/3qX1Mps to reserve your spot today!