Workforce Solutions of the Coastal Bend is available to assist customers virtually and in-person. Workforce Professionals are available during normal business hours to assist you with your job search.
Call today to find out how we can help you jump start your career!
Call or Text: (361) 882-7491
Email: info@workforcesolutionscb.org

YOU! Learn Educator Externship Program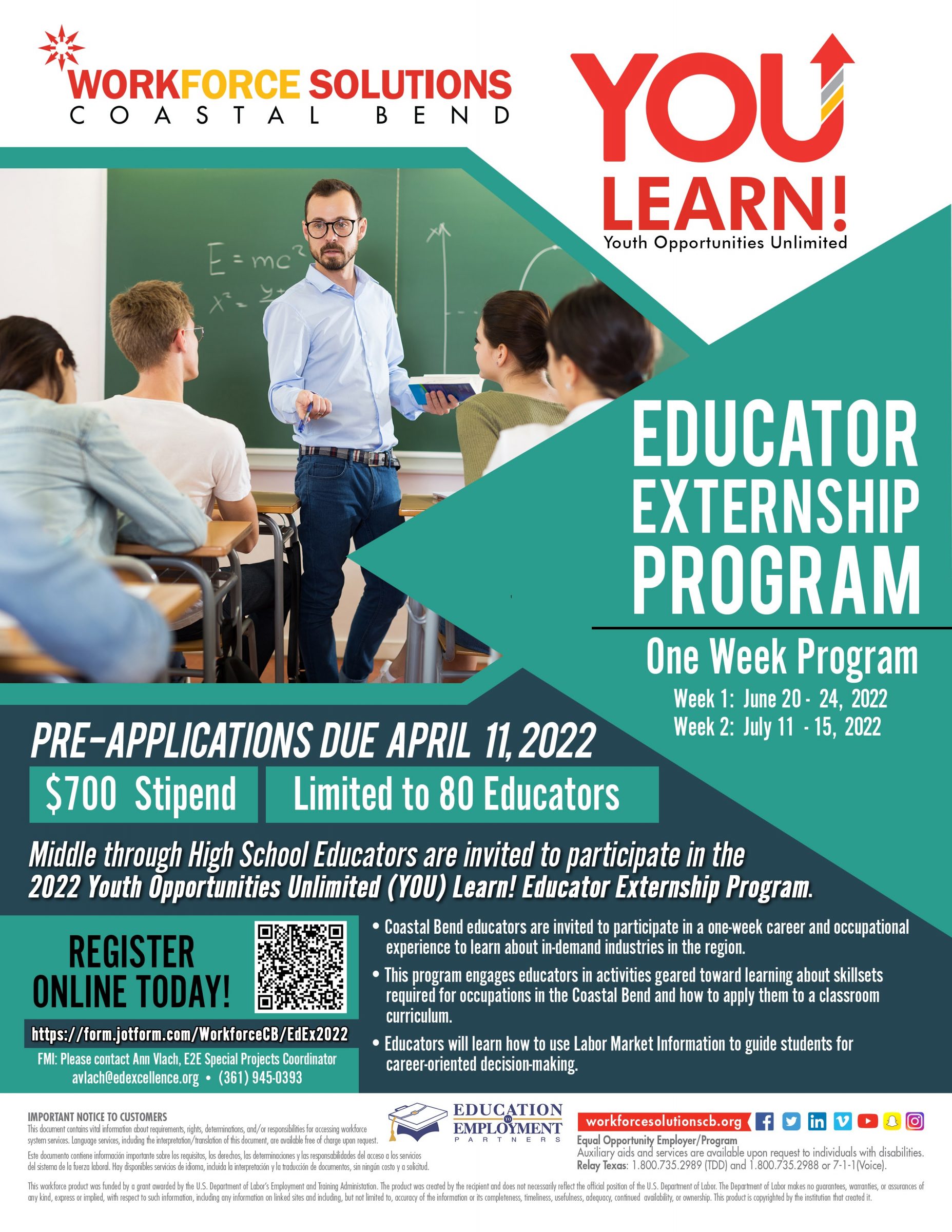 The YOU! Learn Educator Externship Program is right around the corner.
Week 1: June 20 – 24, 2022
Week 2: July 11 – 15, 2022
This exciting program allows #Educators to have an opportunity to engage in #workplace activities through the externship in a particular industry and learn how classroom content can be applied in the real world.
At the conclusion of the program, educators will use what they have learned to develop lesson plans that will inform, educate, and allow students to experience a myriad of careers.
Space is limited. Registration is open to Coastal Bend middle and high school teachers and counselors, be the first to sign up at https://form.jotform.com/WorkforceCB/EdEx2022